Site Map
Top 100 Anne Rice Vampire Chronicle Sites!
This is a voting gateway to anne rice fan sites.
Top 100 Anne Rice Vampire Chronicle Sites!
This is a voting gateway to anne rice fan sites.
---
Marie Claudette Mayfair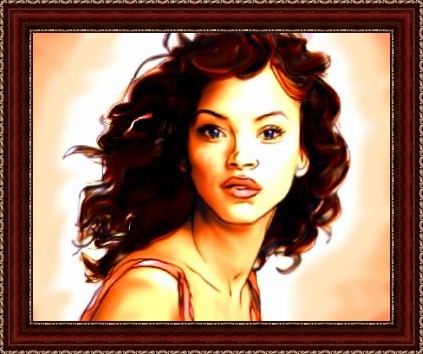 Marie Claudette, born 1760, married Henri Marie Landry. She was warned by her slaves just days before the Haitian revolution, that she and her family might be massacred. So Marie Claire, her husband, children, her brother and his famly and 50 slaves moved to Louisiana, making her the first Mayfair Witch to move from Saint-Domingue, since they settled there. She was exceptionally beautiful with very dark hair and blue eyes, extremely small and delicate. She established the Mayfair Legacy in 1789 just before the revolution that forced the family to leave Saint-Domingue. When settled in Louisiana, she enhanced and refined the legacy and shifted a large portion of her money from banks in Holland and Rome to banks in London and New York. She had three children, Claire Marie, Pierre and Marguerite. Claire Marie, being the first born daughter, was made beneficary of the legacy until it was changed over to Marguerite. The move to Louisiana put the Mayfairs in contact with more people than ever before and made them more visible as opposed to the power and isolation of Saint-Domingue. The people of Louisiana were suspicious of Marie Claudette, they said she ws formidable and unpleasant. Her slaves said she was a sorceress and it was said she had a demon whom she could send after anyone who crossed her. They eventually moved to New Orleans and moved into a large house in the Rue Dumaine and immediately acquired an enormous plantation at Riverbend, south of the city. They built a plantation house larger and more luxurious then the one at 'Maye Faire.' This plantation was called 'La Victoire at Riverbend' and later known simply as 'Riverbend', In 1896, the house was carried away by the river, but the Mayfairs still own most of the land there which is the site of an oil refinery.In 1799, she gave birth to her last child, Marguerite who lived in Marie Claudette's shadow until her death in 1831. Claire Marie was said to be feeble minded and was never allowed to marry due to her behaviour. In her old age, Marie Claudette slept with Claire Marie to watch over her. Marie Claudette's only son, Pierre, also was not allowed to marry, he was a doctor to the slaves. In 1820, he took a quadroon mistress, they had a son and a daughter. Henri, in true Mayfair male fashion, left the running of everything to his wife. He spent his time reading botanical journals from Europe and collecting rare flowers. He designed and cultivated an enormous garden at Riverbend. He died in bed in 1824 after receiving the sacreaments.