Site Map
Top 100 Anne Rice Vampire Chronicle Sites!
This is a voting gateway to anne rice fan sites.
Top 100 Anne Rice Vampire Chronicle Sites!
This is a voting gateway to anne rice fan sites.
---
Deirdre Mayfair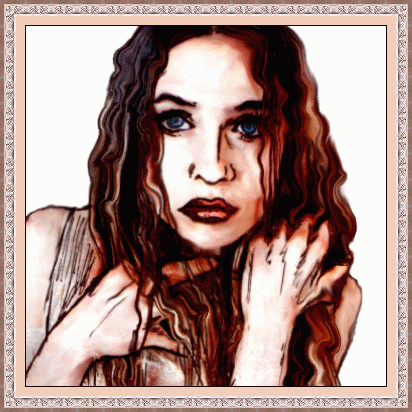 Deirdre, only child of Antha. She had black hair, blue eyes, was active, rebellious and sensuous. She knew little of her mother who died when she was a baby and even less of her grandmother. She was raised by Carlotta to think that she was part of a long chain of evil in the family and that Lasher was the Devil. She thinks she is damned because the spirit brings her flowers, treats her gently and gives her sexual pleasure. Like her mother, she was expelled from several Catholic schools, finding that not even the priests can help her or believe her. At 13, she attempts to run away and attempts to commit suicide and fails at both. She is then sent to family in Los Angeles. Her stay there doesn't last long with her talking of being cursed and her meetings in the backyard with Lasher. At 17, she attends Texas Women's University and is happy. She meets Aaron Lightner from the Talamasca here and much to his surprise, she knows who he is. She tells him that she doesn't want to know anything he knows of the family and that she believes the Talamasca feed Lasher with their attention. She herself wants to give him no attention and wants a normal life and tries to give Aaron the Mayfair emerald. He tells her that he believes Lasher will kill him if he takes it and so she throws it into the swamp. When Deirdre falls pregnant, the family believe it is a professor that was killed in a car after leaving his wife to marry Deirdre. This mans seems to not exist and the father of the baby is likely to be Cortland, her uncle, who was visiting her frequently. Carlotta is so desperate to break the chain of evil that she insists the baby is given up for adoption to cousins in California. This maddens Deirdre and she calls for Cortlands help to stop Carlotta from doing this. Cortland falls down the First Street steps and baby Rowan is successfully taken away. Then for the next 17 years, Deirdre is institutionalised by Carlotta and given daily shock treatments and high doses of Thorazine. In 1976, she returns to First Street catatonic and sits on her porch daily in a mental blank. At age 48 years, she finally dies and Rowan is informed and returns to New Orleans for the first time since she was born.